Let's celebrate International Family Day in the most delicious way!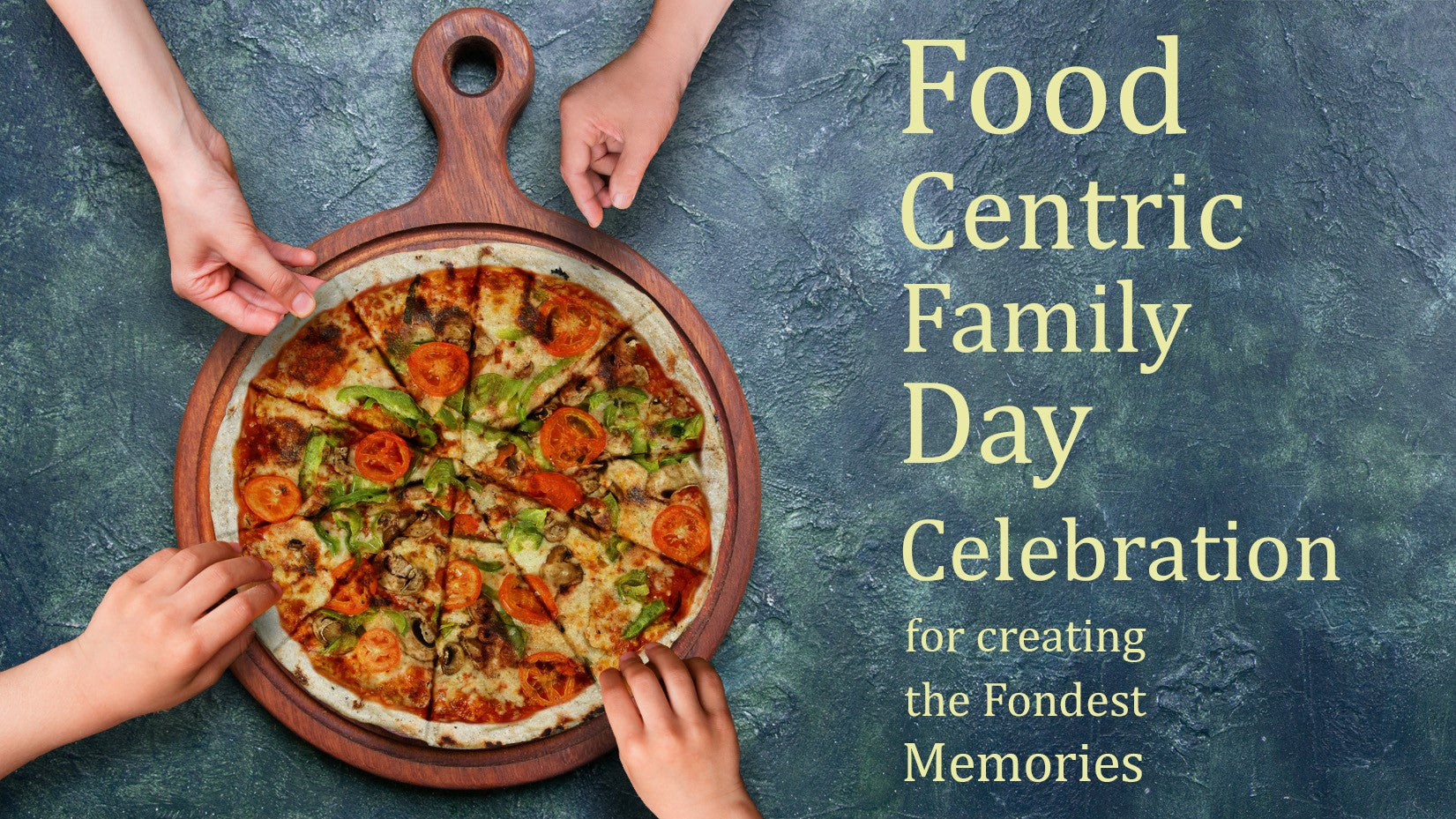 Can you recall the time when you spent wonderful moments bonding with your family?
It's an unfortunate reality that we don't get a lot of time to spend together as a family. Along with getting kids ready for school and getting ourselves ready for work, preparing our lunch and their tiffins has become a part of our daily routine.
However, honoring an International Family Day which is observed on May 15, might be a wonderful opportunity to take the day off from our hectic schedule and spend some time with the family.
There are so many fun & engaging ways to spend this day but what's a better way to do that than preparing a delicious meal together?
It's a fact that, with a hot stove, and sharp objects like forks & knives, we usually don't let the kids enter the kitchen zone but we can choose a simple recipe that might help to engage everyone in simple cooking tasks. In this way, kids will not only get a chance to learn new skills but also gain an understanding of the efforts required to prepare a meal.
To help you start the fun-filled activity, we have one exciting recipe option called 'Bhakari Pizza'!
Yes, you can prepare this healthy pizza by replacing the regular pizza base with a healthier and gluten-free option like Bhakari!
To make this healthy and tasty Bhakari Pizza:
All you have to do is to make thick bhakari ahead of time using TFL's Mix Bhakari Atta which you can subsequently use as the base for pizza!
The reason for suggesting TFL's Mix Bhakari Atta here is that it contains a blend of Nutri Cereals like Jowar, Bajari, Nachani, and it is rich in dietary fiber which helps to ease digestion.
Rest the recipe of the pizza remains unchanged similar to that of Tawa Pizza. You just have to spread some butter, pizza sauce, vegetable toppings, and grated cheese on the top of the prepared bhakari.
After that, place it on the medium heated pan, cover it with a lid, and cook it for 2-4 min until the cheese melts. The taste of this pizza is absolutely delicious and bursting with flavors.
Now that you know how to make Bhakari Pizza, let's see how to proceed with the activity:
To start with, parents can properly plan out the steps such as listing down all the ingredients required and arranging age-appropriate tasks for kids to help prepare the recipes.
Kids can grate the cheese, put tomato or pizza sauce over the bhakari, and choose & arrange their favorite vegetable toppings over the pizza in a creative way. Adults can place the kids-made pizza on the pan & handle the stove. Another enjoyable aspect can be the creative presentation of the pizza, allowing kids to display their imaginative and creative side while arranging and serving Bhakari Pizza on a plate.
Last but not least, cleaning the mess after meal preparation is important but often considered a boring task or a tedious chore. To add some excitement, you can turn on the music player and allow kids to pick their favorite songs while cleaning.
Following all the preparation, relishing the delicious yet healthy Bhakari Pizza will surely bring moments of happiness to your family!
As a way to celebrate International Family Day, cooking a recipe together is not only enjoyable for the kids but also an opportunity for the parents to appreciate their child's creative side, encourage them to improve, create wonderful memories, and spend some quality time with the family!
Do try this fun-filled cooking activity with your family! We truly hope that it will help make your Family Day celebration a special and joyous experience!